Welcome to St George's
School Council Page
Our school council is made up of a group of pupils who are elected by fellow pupils to represent their school and think of ideas for improving it.
The councillors bring back ideas, information and suggestions to their class and encourage their class to listen, discuss, share their views and, where necessary, vote on actions that need to be taken.
Who are the School Councillors?

Every year we run an election campaign to vote for two new representatives for each class. A good representative will speak at the council meetings about things that their class is interested in. They will also tell their class about what is going on in the council meetings.
2023-2024 School Councillors
Year 1 Sam & Olivia
Year 2 Corey & Willow
Year 3 Ray & Layla
Year 4 Charlie & Ava
Year 5 Opal & Atticus
Year 6 Sade & Ruben
What Makes a Good School Councillor?
A School Councillor should:
Be a good listener
Share information clearly and with confidence
Be sensible and responsible
Think of others
Be respectful of everyone's ideas
Be organised
Have lots of ideas about our school
Be kind and helpful
Have good manners
Have a good memory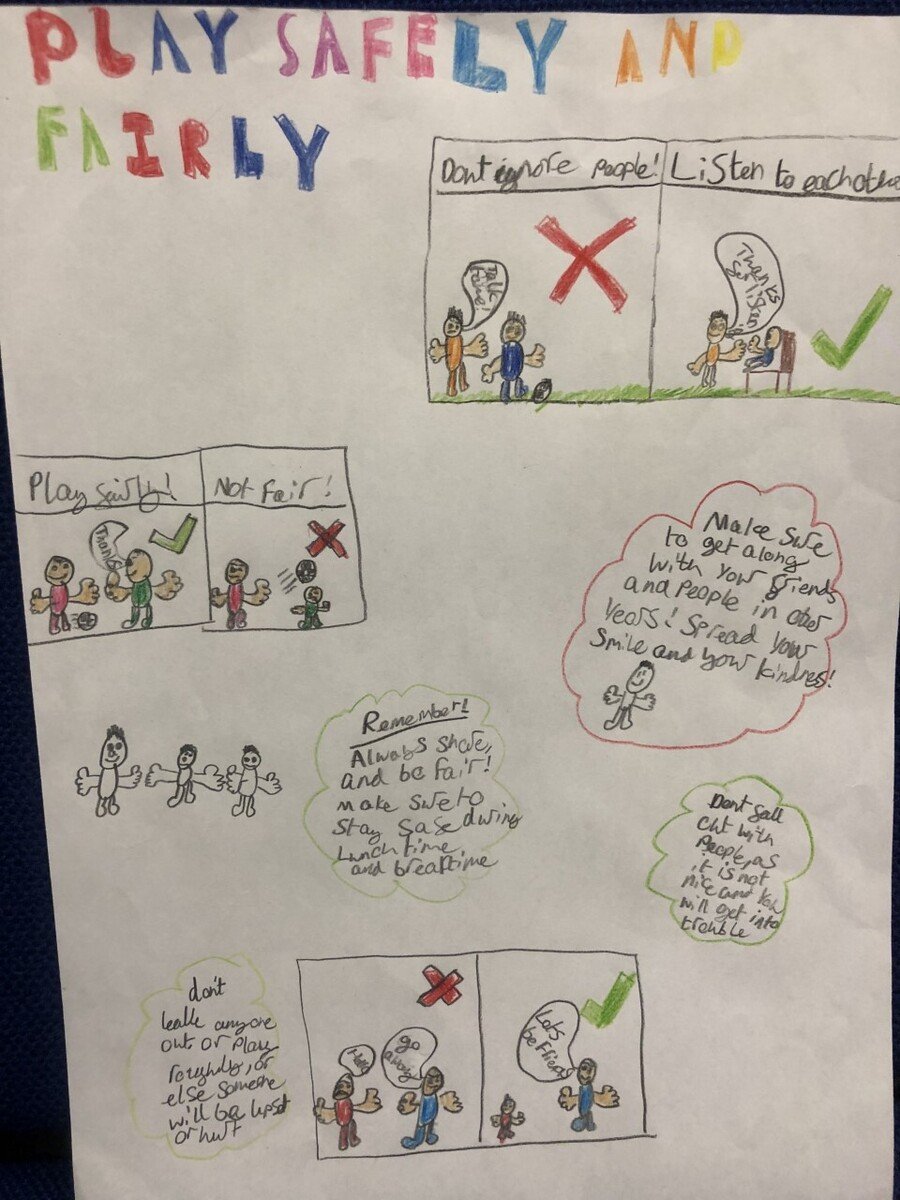 Meetings
In our meetings, we look at ways in which we can make our school even better! These are some of the things we have done:
Helped to organise fund raising events
Planned what to include on this page on the website
Delivered Christmas cards
Collected money for the Poppy Appeal
Developed the School Rules
Created a Safeguarding Leaflet for Children
Here are some quotes from children about our school councillors -
"They are responsible and independent."
"We think we are good school councillors because we are polite, funny, speak up for our class and we are responsible."
"They are kind and respectful."