PE is on Tuesday and Friday but please make sure that your child has their PE kit in school every day!
On National Poetry Day, we read 'The Magic Box' by Kit Wright and then wrote our own poems in the same style.
We are currently reading Street Child by Berlie Doherty
We Are Maths Stars!
During the Spring Term, we will be working on:
Decimals
Identify the value of each digit in numbers given to three decimal places

Multiply numbers by 10, 100 and 1000 giving answers up to 3 decimal places (dp)

Multiply one digit numbers with up to 2dp by whole numbers.

Use written division methods in cases where the answer has up to two decimal places.

Solve problems which require answers to be rounded to specified degrees of accuracy
Percentages
Solve problems involving the calculation of percentages [for example, of measures such as 15% of 360] and the use of percentages for comparison.

Recall and use equivalences between simple FDP including in different contexts.
Algebra
Use simple formulae.

Generate and describe linear number sequences.

Express missing number problems algebraically.

Find pairs of numbers that satisfy an equation with two unknowns.

Enumerate possibilities of combinations of two
Sumdog can help us to improve our maths, spelling and reading.

We enjoy taking part in the regular Sumdog challenges - especially when we win!

Did you know that you earn double coins for the questions that you answer at home?

We try to use Times Tables Rock Stars as often as we can to help us to improve the speed and accuracy of our calculations.

We also all have MyMaths log ins. MyMaths is designed to help to improve your child's maths fluency.
Get your 5-a-day here! This is a link to the Corbett maths page where there are 5 mixed questions for every day of the year! There are answers here too!
We are kind!
S.T.O.P (Several Times, On Purpose)
At St George's, we are all friends and we don't tolerate bullying. We get along with each other and we are sportsmanlike, generous and caring.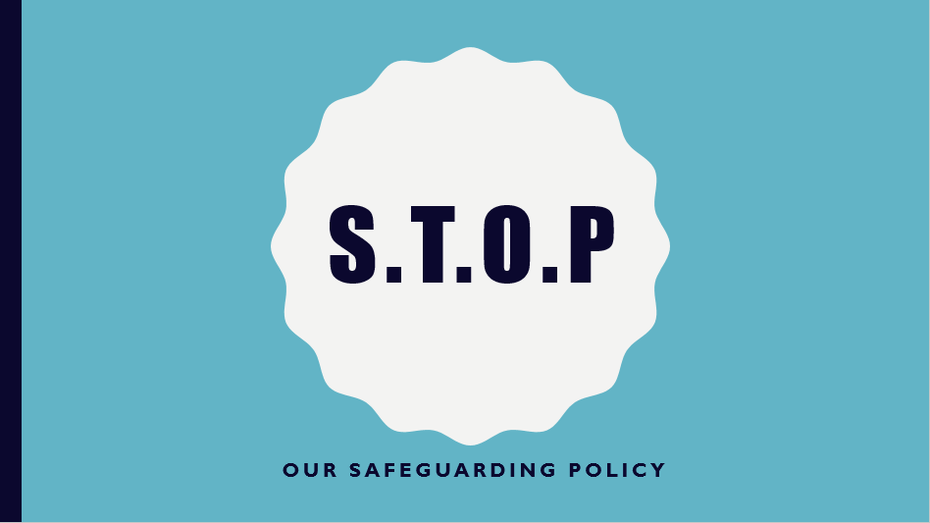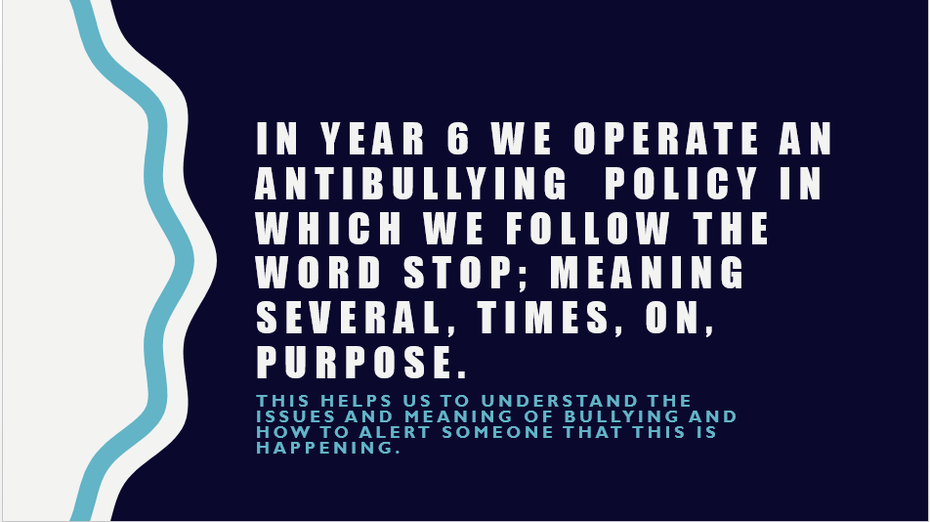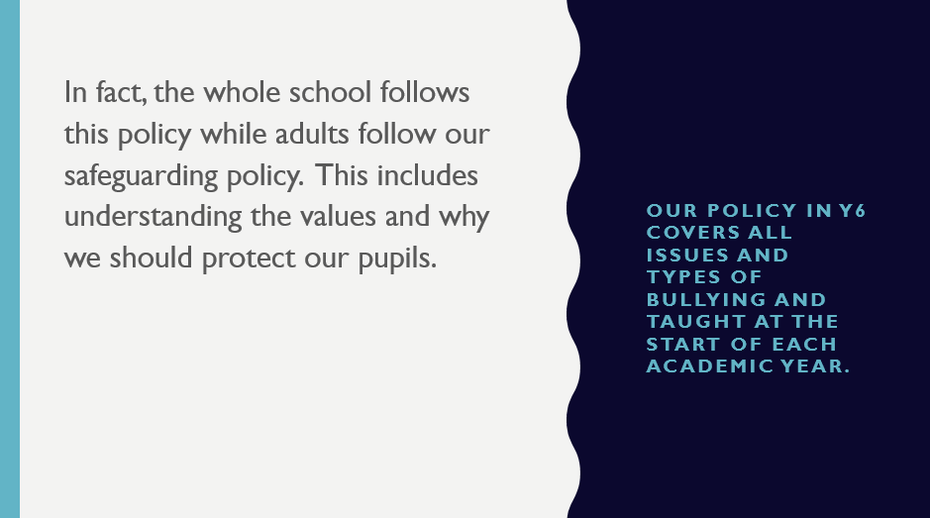 Overcoming fear by Jan Edmunds
Sometimes we don't feel very brave when we are all alone,
When faced with something very new, that leads to the unknown.
We may have fear of simple things like wind or rain or height,
Or fear, when we go to bed, the turning out of the light.
We need to stop and think awhile just why we feel this way,
Remember that the bravest ones can chase their fears away.
Sometimes something happens and then without a thought
We find the very courage to do things as we ought.
Bravery takes over and new confidence we find,
The problem then is overcome and fear goes from our mind.
We Are Eager To Learn!
In Year 6, we have maths and English homework every week. This is usually related to what we have been learning in class during the week, but sometimes may be revision of a topic previously covered. Homework is set on a Friday and is due the following Wednesday.
For anyone wanting to learn a little more, or to get ahead, the BBC website remains a good place to start.
We Are Bibliomaniacs!
Our Reading Corner
In Year 6, we ask "Where will your reading take you?".
We enjoy reading books from all around the world. We enjoy exploring new worlds and different places through our reading.
Our luggage labels (hanging on the right hand side of the board) show how many pages we have pledged to read.
For every page that we read, we gain a mile towards our destination.
We can count reading at home and at school - in fact, anywhere that it is safe to hold our books! We can read actual books, or on a device.
We work hard on our Spellings!
Click HERE to see a list of the words we are learning to spell during the first half of the SPRING term.
We will also be making sure that we can spell all of the Year 3 & 4 Statutory Spellings and all of the Year 5 & 6 Statutory Spellings by the end of the year.
Here, you will find links to the SPAG (Spelling, Punctuation and Grammar) glossary. By the end of Year 6, children need to know all of the terms in this glossary here. Here is a year by year breakdown - useful if you have younger children in school too. In Year 6, we learn the Year 6 terminology and revise all other year groups.
Comments (0)
There are currently no comments.