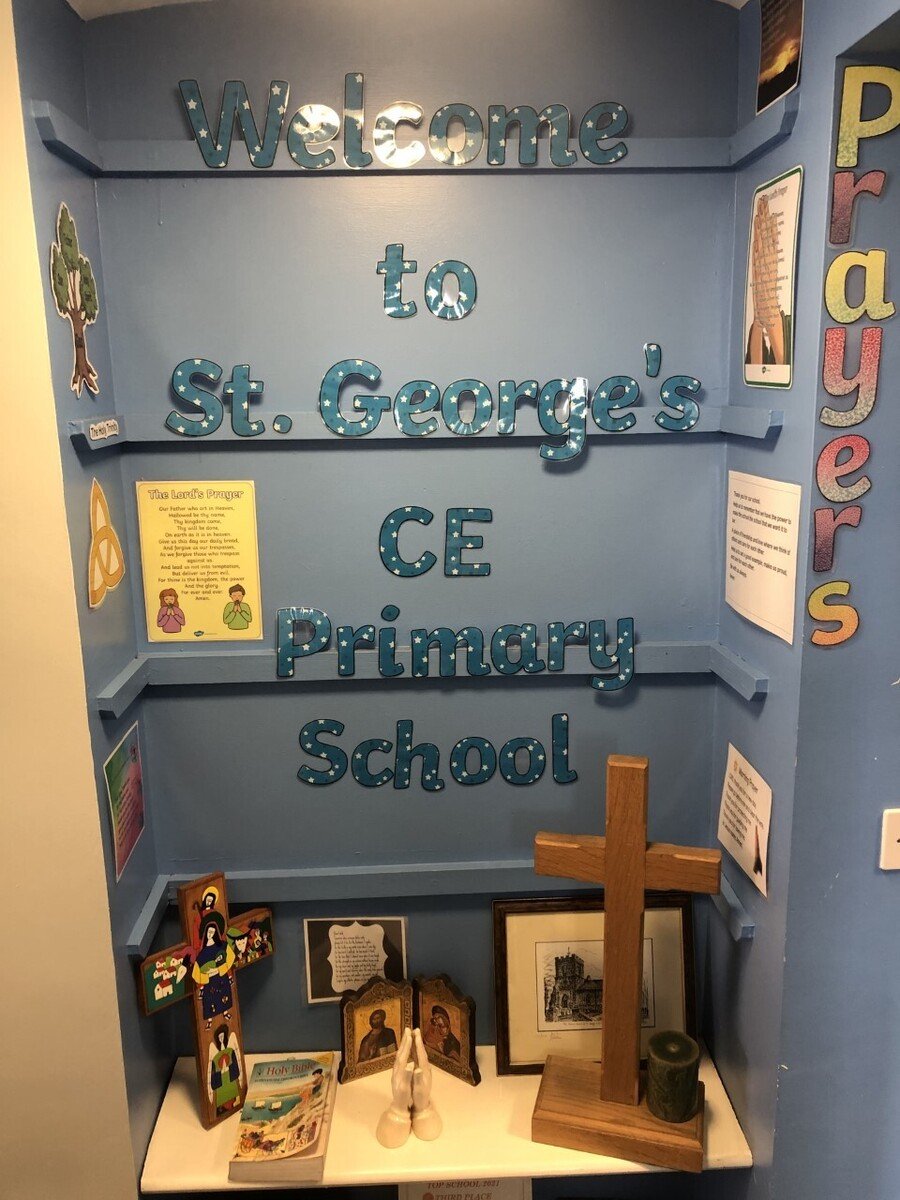 St George's CE Primary School - A Church School
Our Mission Statement
At St George's CE Primary School, children and their learning are central to everything we do. As a church school we serve our community by providing an education of the highest quality within a framework of Christian belief and values. We celebrate diversity by recognising and valuing the contribution made by all individuals. Children with different faiths and no faith are welcomed at our school. Through our motto 'Dream, Believe, Achieve' and motivated by our Christian faith, we develop skills which will nurture a love of learning which our children will take with them through the next stages of their lives, all the time enabling them to flourish on the journey towards reaching their full potential.
Dream – aspiration, curiosity, questioning, hope, ambition, potential, individuality, resilience, enjoyment
Believe – faith, self-worth, self-esteem, confidence, community, diversity, trust, equality
Achieve – potential, love of learning, engagement, growth, whole child, curriculum, goals, progress, attainment, perseverance
Whatever you do, work at it with all your heart – Colossians 3:23
Our Vision
We aim to provide opportunities through our broad and balanced curriculum for every child to flourish and therefore reach their full potential. High expectations will ensure all our children aim to be the best they can be.
We aim for every child to be motivated to learn and will leave us equipped to continue to love learning throughout life. Each child will develop as a well-rounded individual and will have much to offer as a citizen of the wider world.
Through encouraging confidence and independence, and promoting individuality and uniqueness, our children will be happy and so feel safe and secure when exploring opportunities and making choices.
Our Values
As a Church of England primary school, we believe the Christian Values underpin all we do. They are the values we consider when interacting with each other, when carrying out tasks and when planning for the future. We focus on these values during whole school and class assembly times. Children are rewarded for displaying these values through their behaviour and through their work.
The Christian Values are: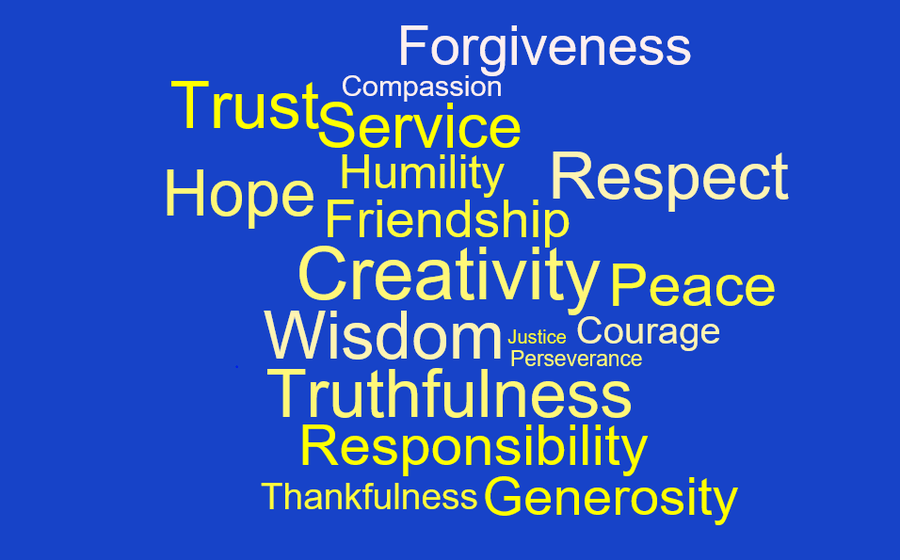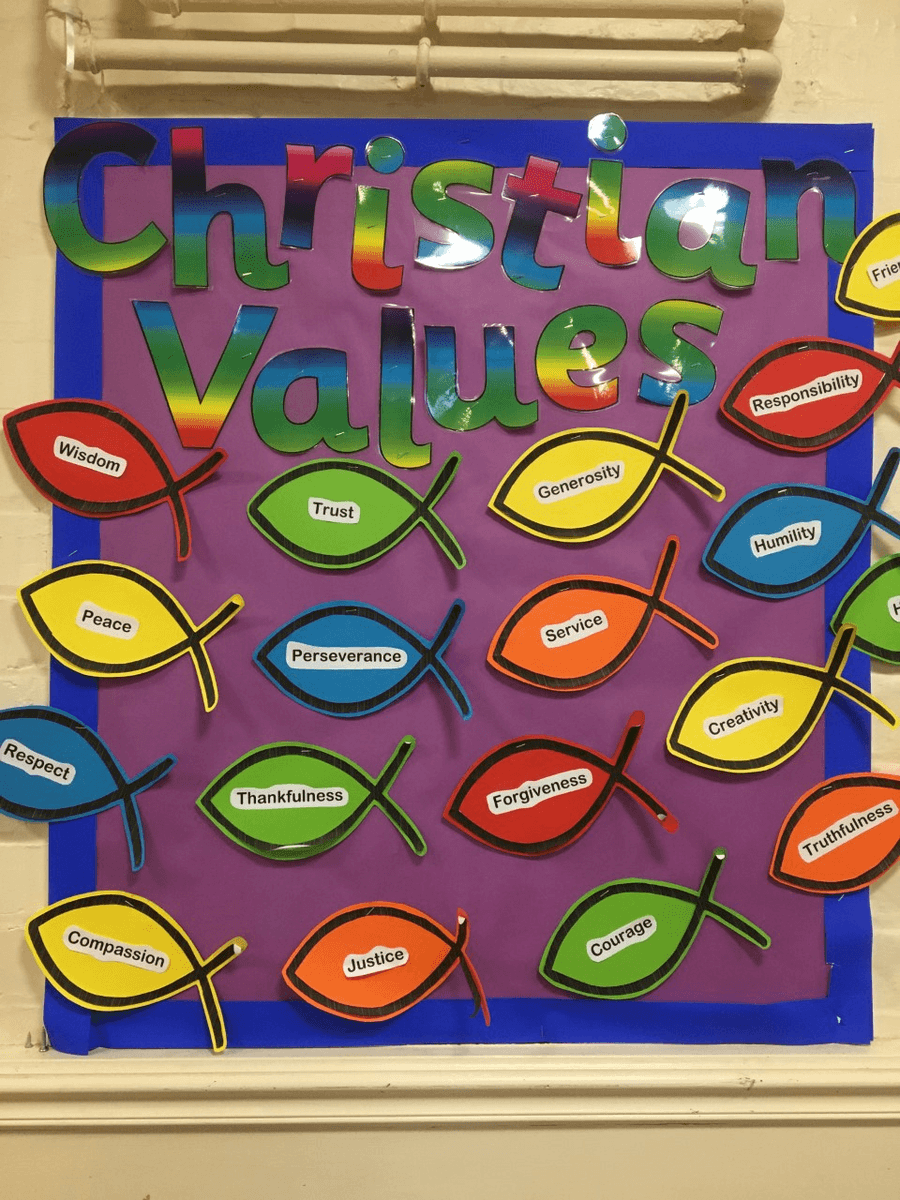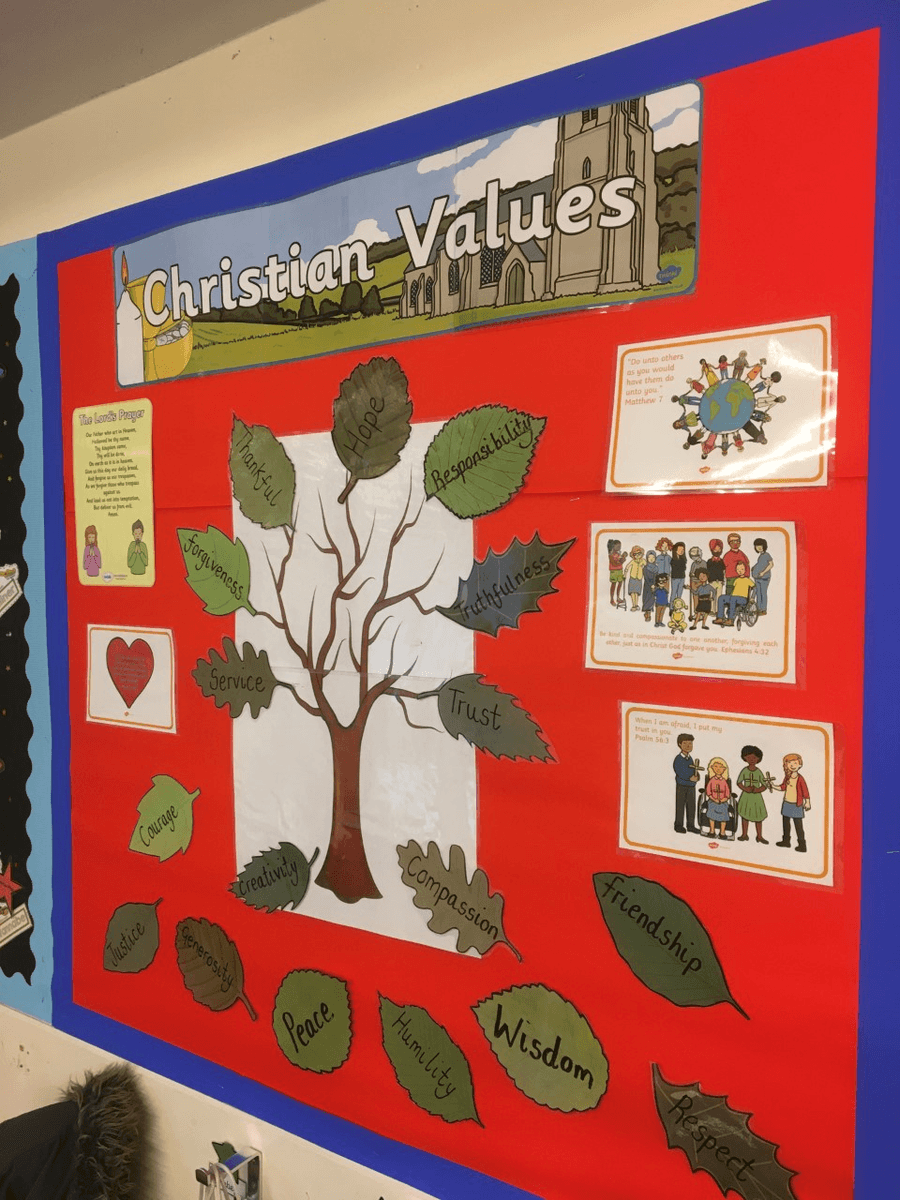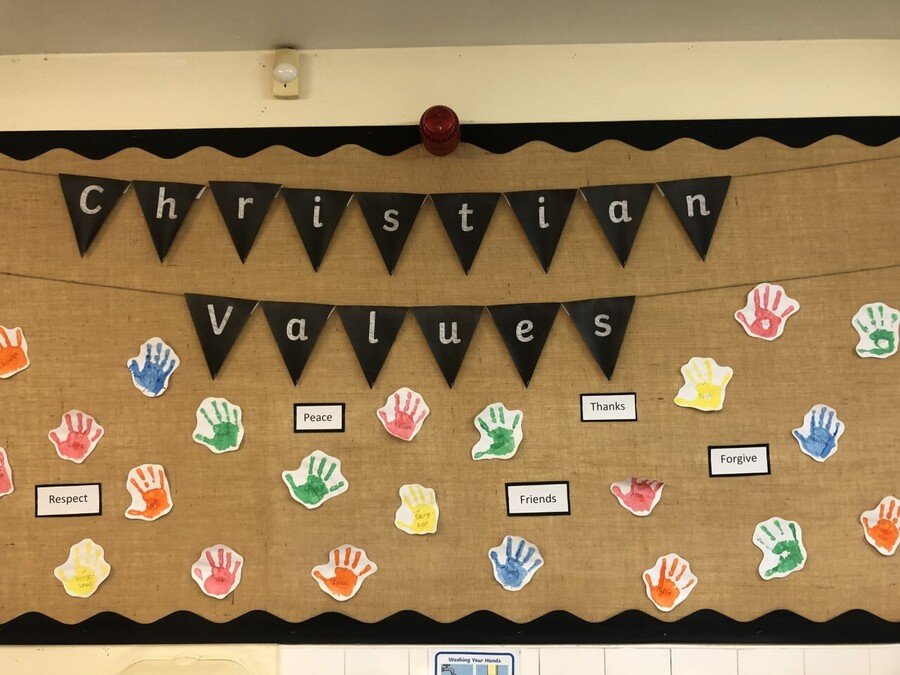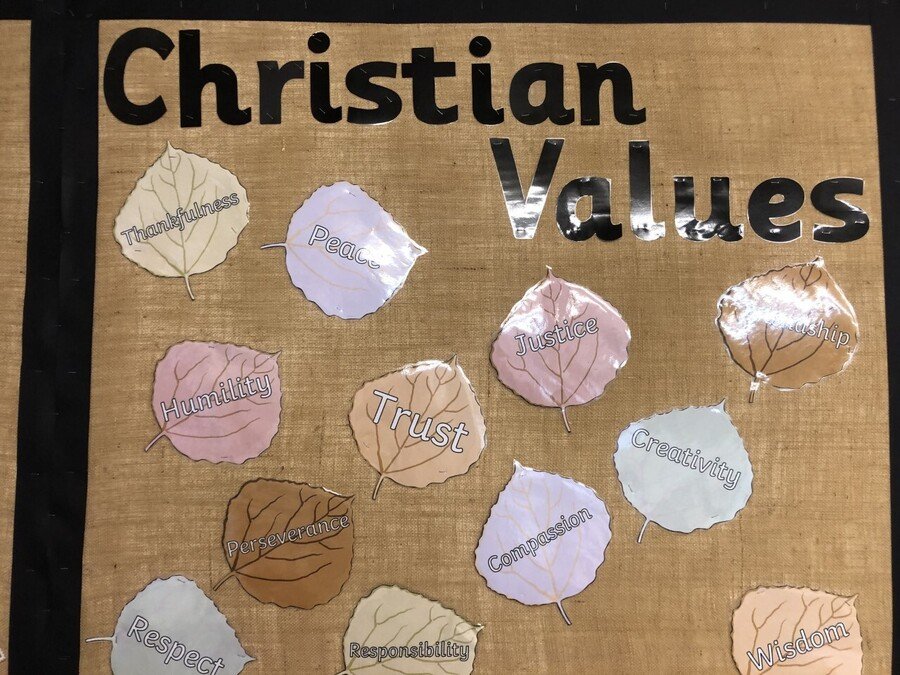 Collective Worship
Collective Worship is an important part of every school day. We celebrate important dates within the Christian calendar but we also learn about other World Faiths. We meet as a whole school as a class. A greeting is used at the start and a candle is lit. Children listen to bible stories and consider how the teachings of the bible can impact on their own lives. We think about the Christian Values, the Global themes and British Values. Children are encouraged to participate by asking and answering questions. We sing hymns and songs with a Christian message. A variety of resources are used including 'Roots and Fruits', iSingPop, SPCK assemblies and the BBC. Collective Worship ends with a prayer and the sending. Children are encouraged to bring in their own prayers for our school file. Children leave Worship having reflected on the message and often with a thought or action to complete. On a Monday we celebrate attendance and on a Friday we celebrate achievements.
Click here to see an example of Collective Worship Planning.
Worship Team
Children in Y6 make up our Worship Team. They are responsible for supporting Whole School Worship by organising the hall, choosing the greeting/sending, lighting the candle, managing the music and other resources, leading the prayer, giving out achievement stickers and helping younger children to leave worship in a respectful way. They also plan and lead Collective Worship once every half term. The Worship Team are excellent role models in they always demonstrate our Christian Values through their behaviour and attitudes.
Autumn 1 & Spring 2: Winnie and Evelyn
Autumn 2 & Summer 1: Hermione and Ruben
Spring 1 & Summer 2: Abby and Georgia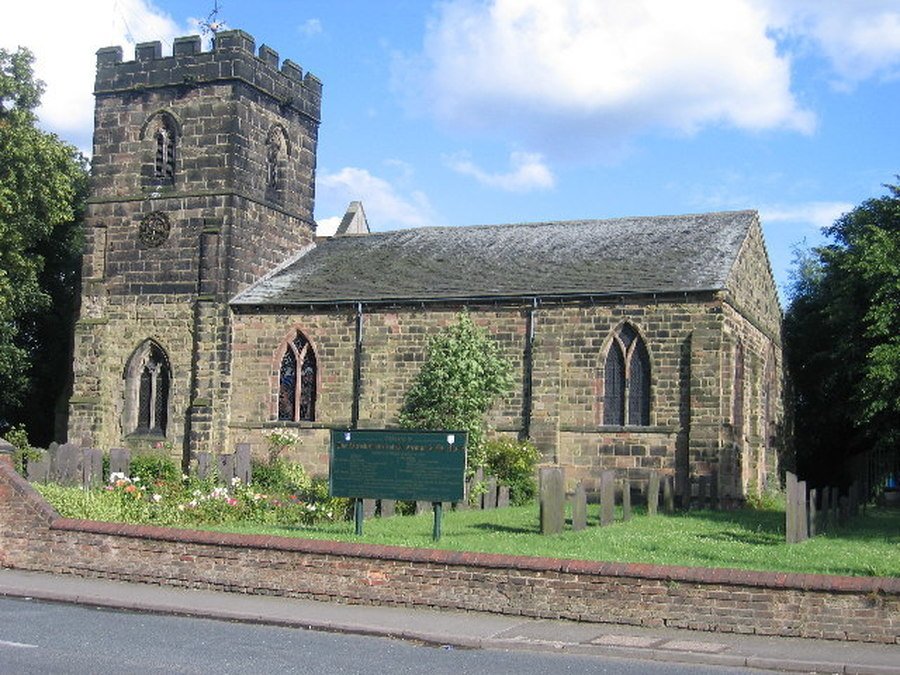 St George and St Mary's Church
Gresley Church – A Church at the heart of the Community seeking to be: Rooted in Scripture, Relational, & Abundantly Generous.
Unfortunately, the local Church, St George and St Mary's is currently closed. We maintain our links with the church through Rev. Mike Firbank, who is also a trustee with Embark. Mike regularly comes into school to lead assemblies. We are also visited each term by the local Christian Assembly Team.
If you would like to find out more about our local Church, and get involved, click here.
Derby Diocese
The Diocese of Derby consists of most of Derbyshire and a couple of parishes on the fringes of Staffordshire.
The cathedral is in Derby itself.
The diocese serves a population of around one million people and has more than 300 churches.
It works in communities, schools, prisons and hospitals as well being represented in various other aspects of city and county life.
Click here to find out more about the Derby Diocese.
Courageous Advocacy
We encourage our children to be courageous advocates for change. We do this by supporting a range of charities and raising awareness of different causes. These include Jeans for Genes, Children in Need, Comic/Sport Relief, NSPCC, Young Minds and the British Legion.
Statutory Inspection of Anglican and Methodist Schools (SIAMS)
The school, through its distinctive Christian character, is good at meeting the needs of all learners.
Christian values are at the heart of the school and it is proud of its inclusive and nurturing environment.
Please click here to read our latest SIAMS Inspection - November 2017
Please click here to read our SMSC Policy
Please click here to read our Collective Worship Policy
Please click here to read our RE Policy
Please click here to read the Statement of Entitlement
Please click here to read the RE Agreed Syllabus for Derbyshire and Derby City