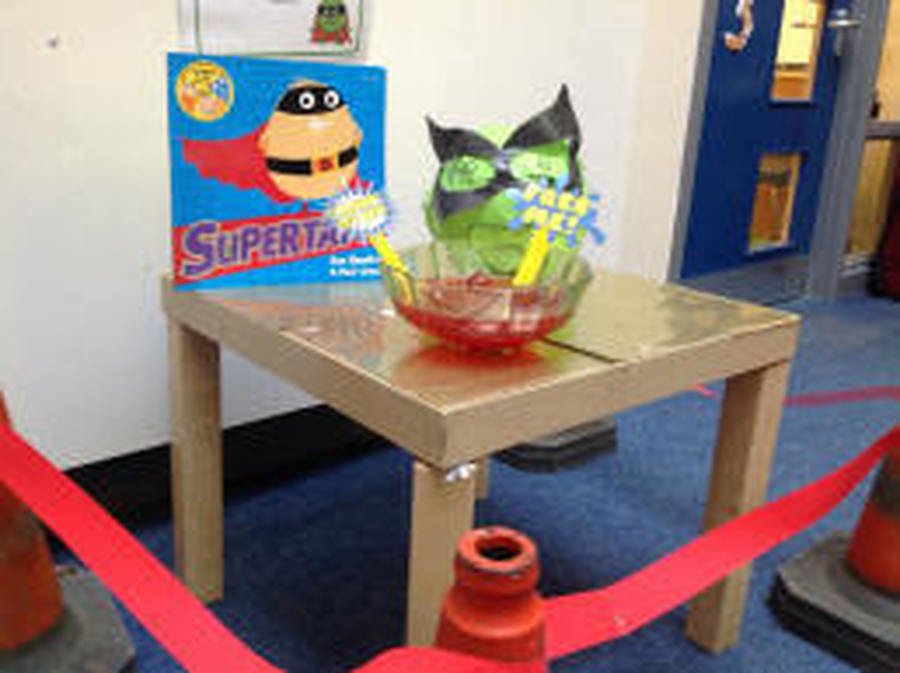 We believe that learning should be interesting and fun and aim to capture children's imagination and enthusiasm as well as providing them with the skills they need as they grow and mature.
We expect that all children will achieve to the best of their ability and the progress that pupils make at our school, as well as consistently high standards, are a measure of that success. Our children enjoy school and we work hard to ensure that school is a rich, exciting and nurturing experience.
We provide a wide range of sports activities and think that trips and days out out are a vital part of learning. We arrange a variety of visits to enrich our curriculum and believe that every child should experience visits to theatres, museums, places of worship and local places of interest during their primary school years.
From Year One, children are taught the subjects in accordance with the new National Curriculum.
English
Reading, writing, speaking and listening are a priority in the primary years. We want children to read for pleasure and are fortunate to have a school library from which children may borrow books. Pupils are encouraged to take books home regularly to share with parents. When children first learn to read, the school uses the Oxford Reading scheme and supplements this with other material. We want children to learn the alphabet quickly and some of our books are chosen to give children practise at applying these skills.
Mathematics
The daily mathematics lesson incorporates mental and oral work as children develop skills in numeracy. Children learn to select efficient methods of calculation and to apply these to everyday problems. Maths includes measures, shape and data handling as well as number.
Science
Science in the primary school is concerned with helping children to make sense of the world around them. We are fortunate that our school grounds enable children to study a variety of habitats and wildlife.
Design and Technology
Design Technology is concerned with design and construction. It includes cookery and textiles as well as working with materials.
Computing
Computers are an integral part of the modern world and it is important that children grow up understanding the benefits of technology and how it helps us. It is also vital that they are aware of some of the challenges and in particular, how to keep themselves safe in the online world. Computing is used in all areas of the curriculum and, as well as a computer suite*, all classes are equipped with computers and internet access.
History
Through history, children develop an understanding of the past and why people acted as they did. Gresley has a rich history dating back to an early Iron Age hill fort. With a Tudor manor house and a rich industrial and mining heritage, it is no surprise that we use our locality to support children's understanding of the past.
Geography
Geography helps children to understand why and and how places change. They develop their understanding of how human activity affects the world and our local area. Gresley and the surrounding areas offer many opportunities for field work, especially with the regeneration of the new National Forest all around us.
Music
For the past five years, we have worked with the Music Partnership to enable all children to learn to play a musical instrument, in addition to our own provision. For the past few years, we have taken older children to perform with other schools in concerts at the NIA in Birmingham. Most agree it is a 'once in a lifetime' experience!
Physical Education and School Sport
We encourage enjoyment of physical activity as an important part of a healthy lifestyle. Children are taught PE each week by their teacher and by specialist coaches. In addition, we include a wide variety of activities, taster sessions and after-school clubs to engage children's interests. We provide opportunities for older children to take part in residential trips to support outdoor, adventurous PE.
Art
Children learn to express ideas and feelings through a variety of media. They learn about the work of other artists, designers and craft workers. Look at our art work
MFL
At St George's, children learn French as this prepares them for further study at local secondary schools. As well as speaking, reading and writing in French, children learn about French culture.
Religious Education
We follow the Derbyshire Agreed Syllabus, which is a multi-faith syllabus agreed by local faith leaders. As a Derbyshire school, we make use of the Open Centre. This was set up some years ago in order to promote tolerance and understanding between people of different religions and to offer an insight into the culture, beliefs and practices of local people. Children visit places of worship including a church, a cathedral, a mosque and Hindu temple. We believe that it is through learning about culture and religion that children are best equipped for life in multi-cultural Britain. In RE, children learn about the three major religions of Christianity, Islam and Hinduism. Children begin to recognise that people who have a faith and those who have no faith have common values to ensure that we live together in a peaceful society.
Personal, Health, Social and Emotional
PSHE helps equip children with the skills to work with others, to form good relationships and to understand their role as a future member of society. We teach children the importance of democracy, fairness and of rights and responsibilities as part of citizenship, as well as sustainability and how our choices impact on the Worlds resources. Sex and relationship education is taught as part of PHSE and science and parents may withdraw their child from non-science aspects.