On this page you will find lots of information about all the lovely learning we get up to in Year 1. Please feel free to browse through this page to see links to useful websites and photos detailing what we have been up to! Keep checking back for photo updates as we move through our topics this year.
This is an overview of a week in our class.
Monday - P.E and collect reading records.
Tuesday - Mrs Oakey teaches our class the wonders of IT and music in the afternoon and gives the children an opportunity to use our school library.
Wednesday - Collect homework and reading records.
Thursday - P.E.
Friday - Achievement assembly, collect reading records and give out homework.
We have been creating toy box art linked to our toys topic.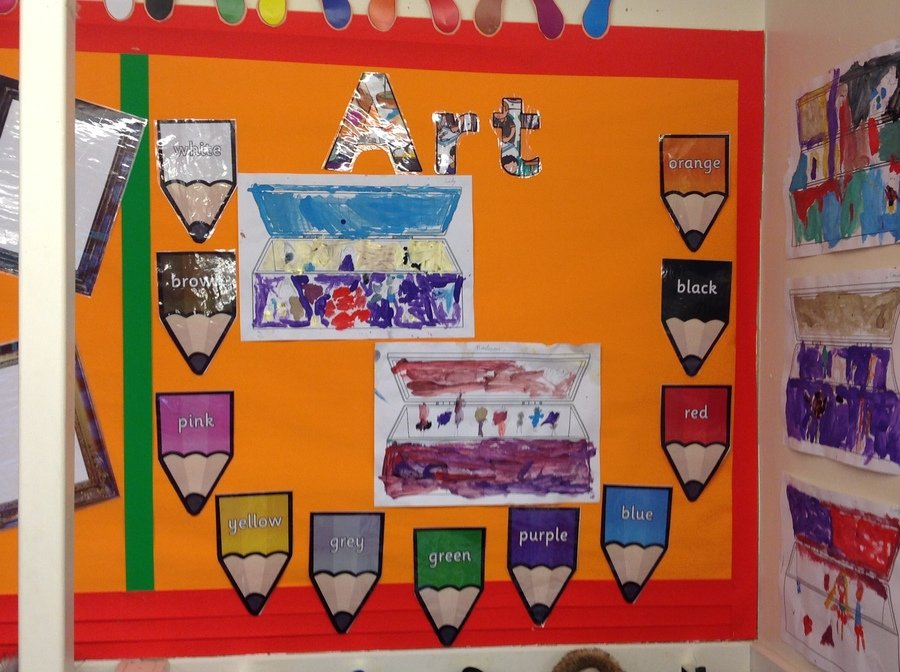 We have designed and made our own toy cars! Don't they look great!