REMEMBER PE KITS ON THURSDAY AND FRIDAY!
Please remove earrings and send in a water bottle. Thank you.
Forest school takes place on Thursday. Children should bring in their own clothes (in a named, plastic bag) to change into at school.
Scroll down to see what we are learning!
This year, we read 'The BFG' by Roald Dahl. Children thoroughly enjoyed it! We wrote our own dreams, made dream catchers and created our own drinks (inspired by flobscottle). Every time we read, we put on our BFG ears too!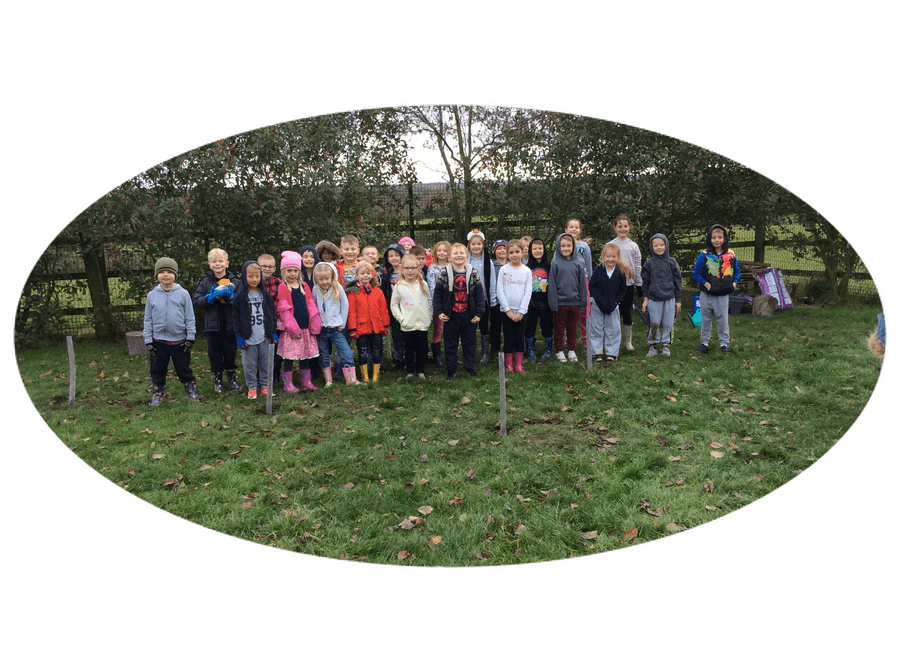 The children really enjoyed planting the trees on our school field so that we can develop our forest school area! They were really careful with the fragile trees and we are excited to see them grow!
Latest Class 2 Events
There are currently no events.
Calendars page(s): Class 2 >>
At the end of Year Two, all children are assessed using National standards tests (SATs) The results of these are reported to parents.
In class two, the teacher is Miss Nash.
The teaching assistants are Mrs Brand and Mrs Oakey.
PE is on a Thursday and Friday. Children should be in the correct kit and should have their earrings removed and hair tied back.
Homework is handed out on a Friday and should be returned before or on Wednesday the following week.
Children read to an adult at least once a week and they take part in reading lessons 3 times a week, which teach them the skills to enable them to be a good reader. Reading at home would also benefit them greatly.
Please can children bring a labelled water bottle to school every day to ensure that they are well hydrated and ready to learn.
In class, we learn lots of different rules to help us spell words but there are also common exception words which do not follow the rules. To have a look at what these words are, click here.
To help your child at home, you could use the following sites:
Children have been given a letter with their username and password to all three sites.
We also use Go Noodle in class to give our brain a break in between lessons. Give it a go at home! It's great fun!
Just create a login and get moving. Children can then choose their favourite 'go noodle' at school when we give our brains a break.