Early Years Foundation Stage
The Early Years Foundation Stage is for children beginning in Nursery at the age of 3 until leaving Reception at the age of 5.
There are seven areas of learning:
Communication & Language, Personal, Social & Emotional Development, Physical Development, Literacy, Mathematics, Knowledge and Understanding the World and Expressive Arts and Design.
All children within the Early Years Foundation Stage work towards attaining the Early Learning Goals (ELG) associated with these areas of learning. At the end of their year in EYFS, children are assessed to see if they have made a 'Good Level of Development'. This means that they have achieved the Early Learning Goal in Communication & Language, Personal, Social & Emotional Development, Physical Development, Literacy and Numeracy.
At St George's CE Primary School, we plan purposeful activities and experiences with a balance of child-initiated and adult led activities. Play underpins all development and learning for young children and play, both indoors and outdoors, will enable your child to develop intellectually, creatively, physically, socially and emotionally. Children are assessed, through observation, on entry to school and during the Reception year.
-------------------------------------------------------------------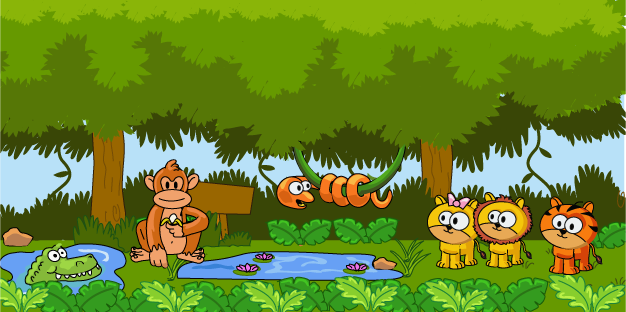 One of the most important areas of the EYFS curriculum is the 'Characteristics of Effective Learning'. This shows how a child is learning.
These include:-
Playing and exploring- finding out and exploring.

- playing with what they know

- being willing to 'have a go'.

Active learning- being involved and concentrating

- keep on trying

-enjoying achieving what they set out to do.

Creating and critical thinking - having their own ideas

- making links in learning

- choosing ways to do things.
_____________________________________
Communication and Language (CLL)
This is an important part of the curruculum. It enables children to communicate their ideas and feelings with their peers and adults as well as being able to show what they know and have learnt.
ELG 1- Listening and attention- can your child listen attentively? Do they enjoy listening to stories, rhymes and songs? Do they listen to other children?
ELG 2- Understanding- can your child follow instructions? can they ask and answer questions?
ELG 3- Speaking- can your child express themselves effectively? Can they use past, present and future tenses? Can they connect ideas and thoughts?
________________________________
Physical Development (PD)
This includes both fine and gross motor skills as well as self- help skills.
ELG 4- Moving and Handling- does your child have good control and coordination? This is in both small and large movements. Do they move confidently? Can they use tools such as pencils for writing?
ELG 5 - Health and self-care- does your child know the importance of a good diet and exercise in keeping healthy? Are they able to manage their own personal hygiene (toileting and washing hands)?
_______________________________
Personal, Social and Emotional Education. (PSE)
This is a child's confidence and understanding of emotions.
ELG 6- Self confidence and self awareness- is your child confident to try new activities? Are they confident when speaking in familiar groups? Are they able to ask for help?
ELG 7- Managing feelings and behaviour- can your child talk about how they show their feelings? Do they know that some behaviour is unacceptable, and may have consequences? Can they work as part of a group or class? Are they able to adjust their behaviour and cope with changes of routine?
ELG 8 - Making relationships- Is your child able to play co-operatively, taking turns and sharing? Are they able to take into account others' ideas? Are they sensitive to the feelings of others?
_________________________________
Literacy (Lit)
Learning to Read and Write (these are the end of year expectations)
ELG 9- Reading- your child will be able to read and understand simple sentences. They will use their phonic knowledge to decode regular words and read them aloud.
ELG 10- Writing- your child will use phonic knowledge to write words. They will also write irregular words (sometimes called 'tricky words'). They will write sentences which they can read and which can be read by others. They will be able to spell some words correctly and to use phonics to spell other words.
_____________________________________
Mathematics (Maths)
Learning about numbers, shapes and space. (these are the end of year expectations)
ELG 11- Numbers- your child will be able to count from 1-20. They will be able to place these numbers in order. They will be able to say which number is 1 more or less than a given number. They will use quantities to both add and subtract single-digit numbers. They will solve problems using halving, doubling and sharing.
ELG 12- Shape, space and measures. Children use everyday language to talk about size, weight, capacity, position, distance, time and money. They recognise and create patterns. Children use mathematical language to describe everyday 2D and 3D shapes.
____________________________
Understanding the World (UW)
Learning about the world around us and about the past.
ELG 13- People and Communities. (History) - Can your child talk about the past and present? Can they talk about their own lives and the lives of others? Are they sensitive to the fact that we don't all enjoy the same things? Do they know about the similarities and differences between themselves and others, families, communities and traditions?

ELG 14- The World (Science) - Does your child know about similarities and differences between places, objects, materials and living things? Are they able to talk about animals and plants? Can they explain why things happen or how things change?

- The World (Geography)- can your child talk about differences and similarities between places? Are they able to talk about their environment and how places vary from one another?
ELG 15- Computing- Can your child recognise a range of technology in their homes and at school? Can they choose technology to use?

Religious Education. (RE) Children will encounter Christianity and other faiths, as part of their growing sense of self, their own community and their place within it.
___________________________
Expressive Arts and Design (EAD)
ELG 16 (Music)- Children sing songs, make music and dance. They experiment with ways of changing them.
ELG 16 (Art & Design)- children safely use and explore a variety of materials, tools and techniques. They experiment with colour, design,texture, form and function.
ELG 17-Being Imgainative. Children use what they have learnt in original ways. They represent their ideas, thoughts and feelings through design and technology, art, music, dance, role play and stories.

The EYFS curriculum will be explained to you in more detail at information evenings for parents in the Summer Term before your child is due to start school.